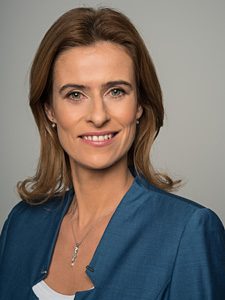 Attorney Marta Derlatka PhD
Attorney Marta Derlatka PhD runs a private law practice. She specializes in constitutional law (including constitutional complaints, applications to the European Court of Human Rights, complaints to the Commissioner for Human Rights and citizens' initiatives), administrative law, labour and employment law (especially cases on reinstatement of employees, compensation and mobbing) and law of cooperatives (vindication of receivables for housing communities and cooperatives, legal serice for general meetings). She also provides law support for trade unions and armed forces.
Marta Derlatka graduated from Faculty of Law and Administration of Warsaw University in 2000. She worked in Constitutional Tribunal in years 2000-2008. I years 2009-2010 she worked as Representative of the Commissioner for Human Rights. She was twice an intern at German Federal Constitutional Court in Karlsruhe.
Since 2002 Marta is a member of the academic staff of the Department of Constitutional Law, Cardinal Stefan Wyszyński University in Warsaw. She obtained a degree of a Doctor of Laws in 2008. Marta conducts lectures and seminars on constitutional law, theory of legislation and administrative legislation, human rights matters and workshops on writing constitutional complaints.
Marta Derlatka is an author of numerous research papers and articles focusing on Polish and German constitutional judiciary. Notable positions are: monograph on constitutional complaint in Germany, introduction to the Constitution of the Republic of Poland and commentary to the Constitution of the Republic of Poland (co-author).